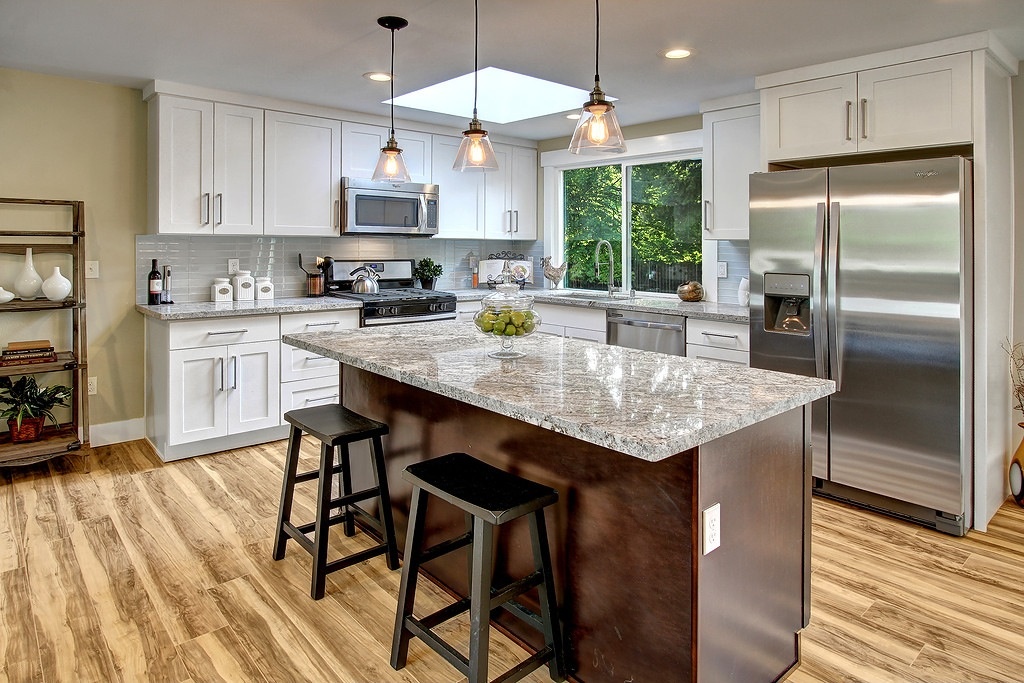 Do you plan to SELL your home in the next few months? I bet your wondering how you can increase the value of your home for the least out of pocket costs.
Well, when a buyer walks in any home in Maryland, there are three spaces that can really leave an impression: Kitchen, Bathrooms and Basement. This month, I'll give you four low cost upgrades to catch the eye of a buyer walking thru the Kitchen.

Lighting: "It's all about the lighting". Lighting can determine whether or not a buyer adds your house to the top of the list. If the homebuyer loves to cook, then a vibrant well lit kitchen is a must have. Lighting enhances and opens the space. And it showcases the culinary skills of the chef.

Backsplash Use a exciting backsplash to complement your kitchen cabinets. Measure the area and take a picture of your kitchen cabinets to your favorite home hardware store. Backsplash is as low as $3 per sqft.

Kitchen knobs: If you're not ready to upgrade your kitchen cabinets, upgrading the knobs adds an elegant appearance to the cabinets. Select knobs that compliment your cabinets.
Faucet: I don't know about you but I absolutely love a kitchen faucet with a pull out sprayer. It adds a special touch as the focal point of the kitchen.
With new technology,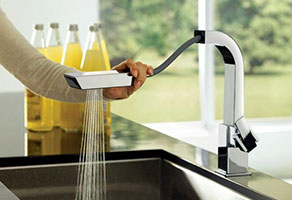 you can even get a hands-free faucet! The faucet's finish (bronze, nickel, etc) should compliment your ne​​w kitchen knobs. Keep you eye out for deals!
With these low cost upgrades, your kitchen just became the perfect place for Sunday brunch and holiday meals in the eye of a prospective buyer.
Remember to take a picture of the overall kitchen and a close up picture of the kitchen cabinets to help you select accessories to compliment your space.
If you would like to receive monthly tips to prepare your home for sale, register on www.whatsmynewaddress.com
Angela